Work Smarter, Not Harder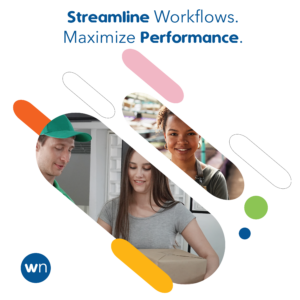 Operational inefficiency costs companies 20% to 30% of their revenue every year, according to IDC Research. With less margin for error, small- to medium-sized businesses can take an even greater hit. Finding a way to help small businesses improve workflow and avoid losing nearly a third of their annual income was a big driver behind the development of WIZniche, the new field management software platform slated for release later this year. 
Why the focus on small business?
WIZniche was founded by a small business entrepreneur, Travis Siegfried, who has always been hyper-focused on finding ways to run his businesses more efficiently. After trying many platforms and not finding a solid solution that worked well with his unique service industry, Travis did what Travis does and took the bull by the horns to build his own system. In the process he met many other small business owners who were running into the same problems. Naturally, Travis wanted to use what he had learned to help others run their operations more efficiently and optimize their revenue.
Busy work bites.
Manual processes and paper pushing is not only tedious, it takes a bite out of your revenue potential. There's a reason your larger competitors are likely 100% automated. Manual processes can create competitive disadvantages with decreased productivity and higher employee burnout. Then there's the increased risk for inaccuracies and occurrences of poor customer service and missed opportunities. Spending more time on manual processes in operations also means less time spent on converting sales. WIZniche is being designed intentionally to combat all these issues with streamlined, end-to-end field management.
Customizable all-in-one solution.
From estimating to scheduling and dispatch, to invoicing, payment processing and inventory management, WIZniche will offer feature modules that are fully customizable for unique businesses and service sectors. Oh, and WIZniche features include full suites for Client Management and Team Management too, including customizable communications modules. And the best part? It's all coming very soon. WIZniche is in its final beta stages. Public launch to be announced soon. Stay tuned! 
Follow @WN on social media and visit WIZniche.com to stay updated on developments and release dates.