Smart Estimating for Small Business
Smart Estimating for Small Business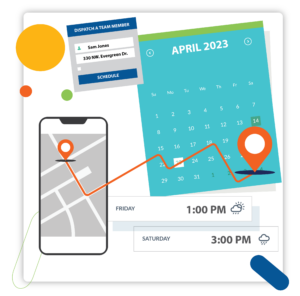 Estimating is an important process for small businesses to accurately determine the cost of a project or service before starting work. Proper estimation can ensure that a project is profitable, that your customer is satisfied, and that your business remains sustainable. Developers of the WIZniche all-in-one management software took a deep dive to design estimating functionality that sets small business owners up for success. The WIZniche platforms takes into account key steps in the estimating process for small businesses:
Understanding the project requirements: Before estimating the cost of a project, it's important to fully understand the requirements of the project. This may involve meeting with the customer to discuss their needs and reviewing any relevant documents or specifications. The WIZniche scheduling and estimating features lay the foundation for a successful project and client relationship.
Determine the scope of work: Once you have a clear understanding of the project requirements, you'll need to determine the scope of work. This includes identifying all the tasks that will need to be completed in order to fulfill the project requirements. The end-to-end management capabilities of the WIZniche solution manage all these tasks and dependencies start to finish.
Calculate the cost of materials and labor: Once you know the scope of work, you can start estimating the cost of materials and labor. This involves determining the quantity and cost of any materials needed, as well as the amount of time required to complete the project. Subscribers to WIZniche have access to features for managing labor hours, equipment and inventory, including managing costs and assets on the fly so you can better control expenses.
Add profit margin: Finally, you'll want to add a profit margin to your estimate to ensure that the project is profitable. The profit margin should be based on the level of risk involved in the project, as well as the current market rates for similar projects. The WIZniche platform gives small business owners access to operational analytics to provide a big picture of sales, revenue and profit performance to stay competitive.
Estimating can be a complex process, and it's important to be as accurate as possible in order to avoid unexpected costs and ensure the success of the project. WIZniche is a powerful cloud-based platform that gives small business owners an advantage in creating estimates that are both accurate and profitable. It's free to subscribe and use WIZniche – no credit card required.
Follow @WN on social media and visit WIZniche.com to stay updated on WIZniche software feature developments and tips for subscribers.