Busting Down Scheduling & Dispatching Roadblocks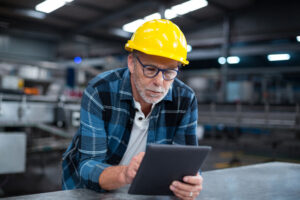 Scheduling and dispatching team members can be a daunting task for small business owners. It requires careful planning, effective communication, and a solid understanding of your team's capabilities and availability. Inefficient scheduling and convoluted dispatching systems can put the brakes on the growth of your business. The cloud-based management software, WIZniche was designed to tackle the common challenges that small business owners face when scheduling and dispatching team members.
Scheduling & Dispatch Roadblocks:
Limited Resources: Small businesses often operate with limited resources, including staffing. This can make it difficult to find the right person for the job, especially if there are multiple tasks that need to be done simultaneously. With WIZniche, small business owners can maximize their productivity with limited resources by automating processes that could take dispatchers hours to manage.
Scheduling Conflicts: Scheduling conflicts can arise when multiple team members are needed at the same time or when team members have conflicting availability. This can lead to delays in completing tasks, missed deadlines, and unhappy customers. The WIZniche platform's smart scheduling capabilities allows users to see who is available, which techs are the best qualified for the job, when they are available, and where they are on the map – all in real time!
Lack of Communication: Effective communication is essential when scheduling and dispatching team members. When communication breaks down, team members may not know where they need to be or what tasks they need to complete, leading to confusion and mistakes. The WIZniche dashboard offers a host of communications tools for users for both internal and customer notifications, including "en route", "starting job" and "job complete" messages. By setting up text and email notifications, you can rest assured knowing your team will always have the information they need to get the job done.
Unforeseen Events: Unexpected events such as equipment breakdowns, emergencies, or last-minute customer requests can disrupt even the most carefully planned schedules. Small business owners need to be prepared to adapt to these unforeseen events and adjust their schedules accordingly. When the unexpected happens, you can react quickly on the WIZniche platform to adjust scheduling and notify customers and other team members so no balls are dropped. 
Time Management: Small business owners often wear many hats, and scheduling and dispatching team members can be time-consuming. It can be tough to balance the day-to-day tasks of running a business with the time needed to schedule and dispatch team members effectively. The WIZniche platform was built by a small business owner who gets the challenges of time management. In fact, that was the driving force behind why WIZniche was built. Helping other small business owners maximize their productivity to give you more time to work ON your business (vs. IN your business) and enjoy life is core to the mission of the WIZniche platform.
Scheduling and dispatching team members can be a complex task, but with an intuitive software tool, like WIZniche, small business owners can break down the roadblocks to deliver the best possible customer service and build a thriving business.
You can check out WIZniche and sign up for free at WIZNiche.comWIZniche- no credit card required. Follow @WN on social media to stay updated on WIZniche software feature developments and tips for subscribers.